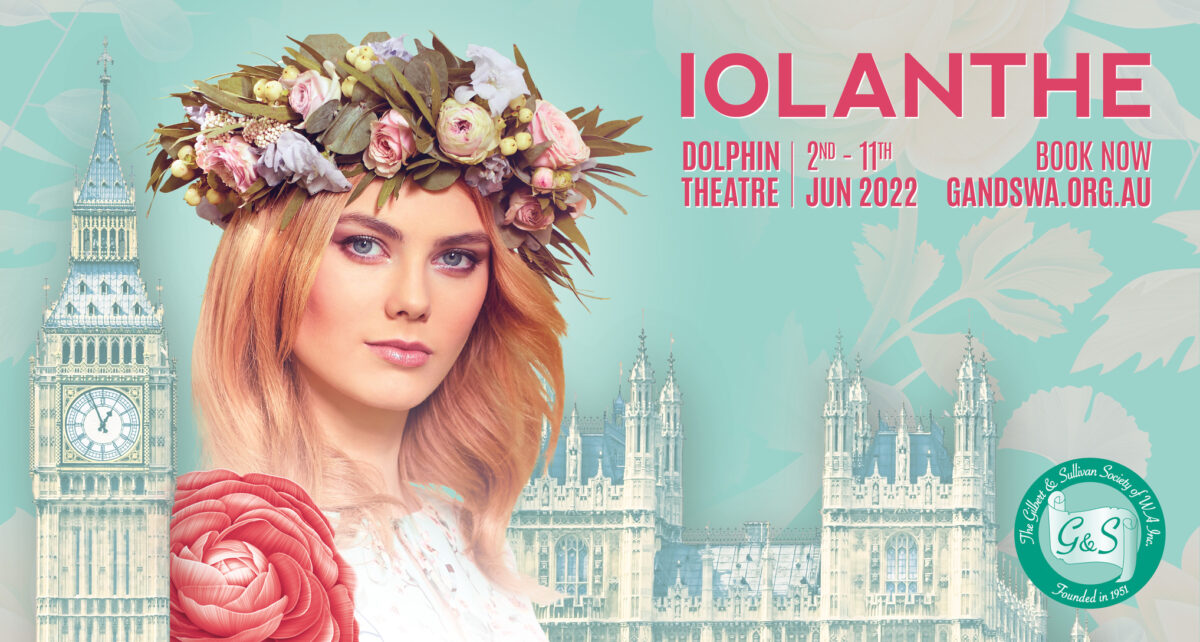 An enchanting musical fantasy, don't miss this fable of fairies versus mortals.
G&S WA is delighted to present Iolanthe, showcasing Gilbert & Sullivan at their sublime and satirical best.
Beloved and beautiful, immortal Iolanthe has broken one of her fairy kingdom's biggest rules – she fell in love with a human and was banished for marrying a mortal.
Now twenty-five years later, these two worlds will collide as her son, Strephon (half fairy from the waist up, and mortal from the waist down), has rapturous plans to wed pretty Phyllis, the winsome ward of the Lord Chancellor. Unfortunately, Strephon has a lot of competition from just about every peer in the House of Lords, including the Lord Chancellor himself!
With class complications, mistaken identities, and not a little bit of supernatural shenanigans, will true love be enough to win out when party political lines are drawn?
"The conflict of fairies, mortals, love, law, and politics is a brilliant comedy with what would have originally been a biting edge of satire. If you have never seen a Gilbert and Sullivan operetta, this is an excellent start – you would be hard put to better it." – The Reviews Hub
"Iolanthe with its magic effects, fairies and occasionally lullaby or nursery song-like tunes, may be amongst the best introductions of opera to children." – Bachtrack
Thursday, 2 June – 7.30pm
Friday, 3 June –  7.30pm
Saturday, 4 June – 2.00pm (matinee) and 7.30pm
Wednesday, 8 June – 7.30pm
Thursday, 9 June – 7.30pm
Friday, 10 June – 7.30pm
Saturday, 11 June – 2.00pm (matinee) and 7.30pm
We appreciate you may have concerns about Covid-19. In the interests of the safety of its members, the Gilbert and Sullivan Society of WA requires that all participants in its productions be vaccinated to the fullest extent of their current eligibility.
The Dolphin Theatre has a Covid-19 plan in place, and adheres to Live Performance Australia's guidelines for Covid-19 in their Terms and Conditions page regarding Exchanges, Donations and Refunds.