Popular baritone Steve Sherwood heads aboard a 1950's revival of Gilbert & Sullivan's hilarious musical comedy, HMS Pinafore.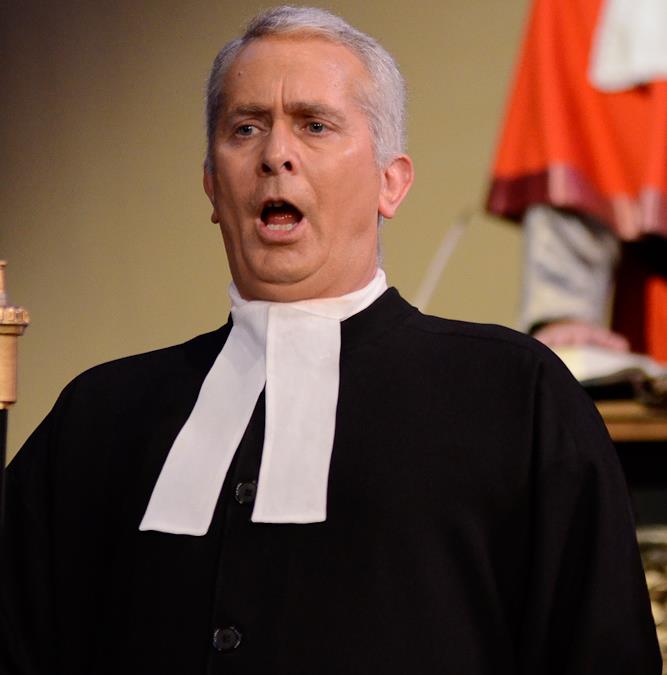 What drew you to singing Gilbert and Sullivan?
I used to sing in a local male voice choir in London. One of the members was very keen on G&S and also performed with the local amateur operatic society. While most of the other members were familiar with the works of G&S, at the age of 24 I was definitely the baby of the choir and had never heard of them. After attending a few of the local society's performances I came to appreciate Sullivan's tunes and the cleverness of Gilbert's words. The next stage was to buy some recordings; I settled on the Sir Malcolm Sargent music-only versions, recorded by well-known singers of the time who were not necessarily stage exponents of G&S but could certainly carry a tune. I was drawn into the local society a few years later, debuting in the besuited and bowler-hatted House of Peers chorus in Iolanthe.
"I came to appreciate Sullivan's tunes and the cleverness of Gilbert's words."
Tell us about your recent roles with WA Opera.
Most recently I was 7th soldier and 23rd smuggler (or something like that!) in the chorus of Bizet's Carmen, performed outside at the WACA ground in late February 2023. This was a huge production: the stage was over 30 meters long and maybe 15 metres deep with various flights of stairs to be negotiated; 10 principal characters; 47 singers in the WA Opera chorus and 16 in the children's chorus; 7 actors; 60 players in the orchestra and a large backstage contingent of stage management, wardrobe and technical staff. Director Stuart Maunder's filling of the enormous stage and maintaining the action was masterful, and very impressively he knew the names of all the cast! Stuart is the leading director of G&S in Australia and will soon be directing his own versions of HMS Pinafore and The Pirates of Penzance at the Adelaide Festival.
In 2022 I played two roles in Puccini's Tosca that were absolutely chalk and cheese; the Golden Cardinal, front and centre with mitre and crosier for the big Te Deum chorus number at the end of Act 1, then Roberti the (non-singing) executioner in Acts 2 and 3, during which I tortured and later shot the goodie of the piece!
Do you have a favourite song or character from opera / musical theatre, and why?
The character 'Hagen' from Götterdämmerung by Wagner. My favourite singer in the role was the great German bass Gottlob Frick, whose very dark tone in his performances of the 1950s and 60s summed up the evil inherent in the character.
I was lucky enough to sing in the expanded WA Opera chorus when Götterdämmerung was performed as part of the Perth International Arts Festival in 2003. The Prologue and Act 1 started at 5pm, then there was a one-hour break until Act 2 at 8pm, then a 45-minute break until Act 3 at 10pm, with the performance finally ending at 11pm. Our chorus call wasn't until at 7:45pm! This must be one of the very few operas with two meal breaks and requires enormous stamina from the orchestra and principal singers.
Do you have a particular ritual before you go on stage?
Not really. I'll eat several hours before performing and I like to arrive at the theatre and prepare in plenty of time so as to avoid any last minute shocks.
Your character in HMS Pinafore, Dick Deadeye, is sometimes seen as a "bad guy", do you think he's misunderstood?
Having been a seaman myself (Third Officer on Shell Tankers many years ago), I appreciate Dick's assessment of shipboard life: as he says, there can be absolutely no equality when orders have to be given, and seamanship is generally very practical. I think he has a realistic understanding of the world around him, unlike some of the dreamers aboard HMS Pinafore, who will probably annoy him greatly…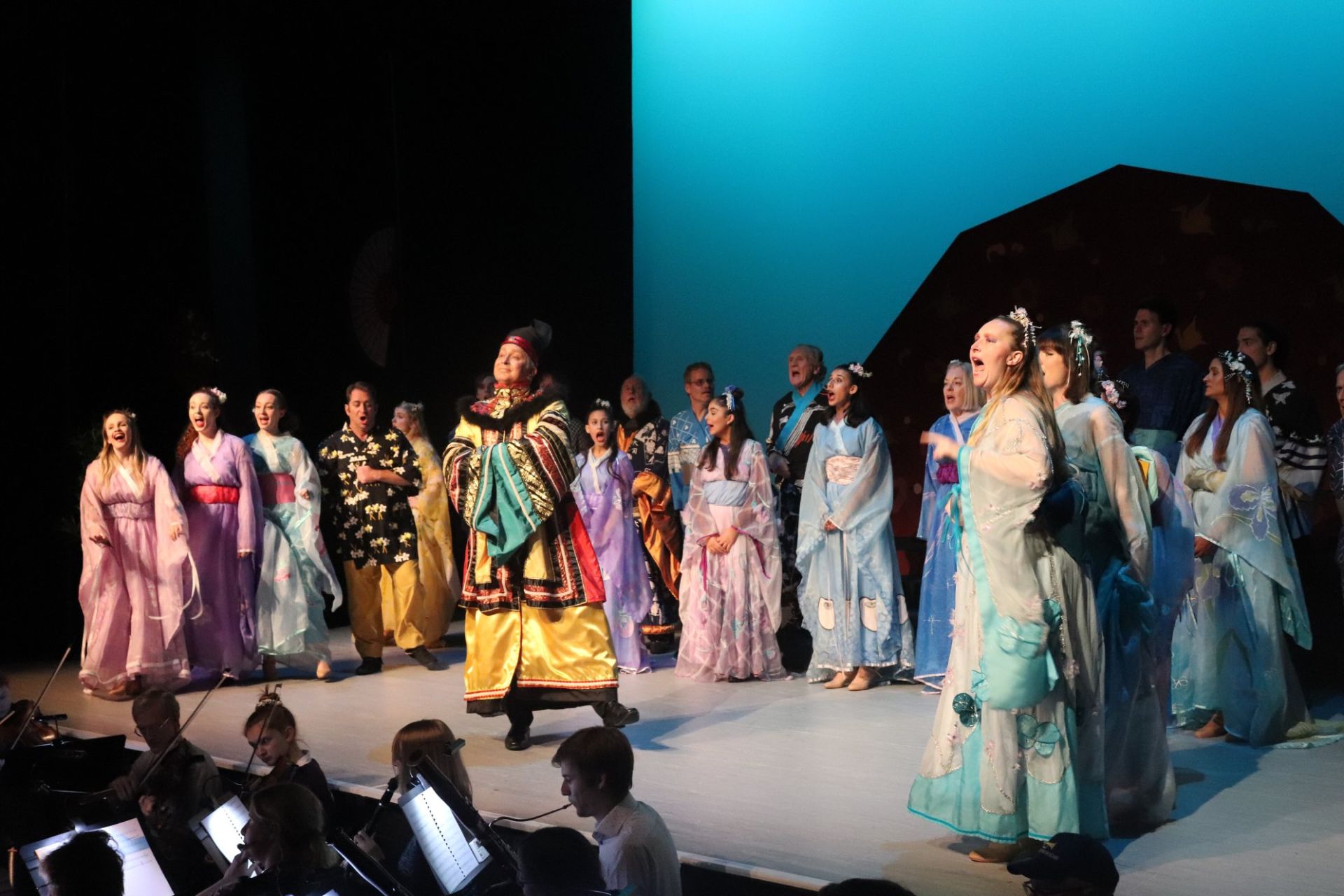 HMS Pinafore opens
at The Dolphin Theatre, Crawley ~ 18 – 27 May 2023