Alan Needham has enjoyed performing in and directing many musicals with a particular fondness for Gilbert & Sullivan and other classic theatre such as My Fair Lady (Lerner & Loewe) and Bitter Sweet (Noel Coward).
Having now retired from an illustrious career as a zoologist, though still active in the field with the recent publication of a co-authored book, this qualified JP embodies a strong sense of civic duty and is an active volunteer as a wildlife carer; a narrator with the Association for the Blind; and chairs a community group to save one of Australia's most critically endangered mammals, Gilbert's Potoroo.
Currently readying to take the directing reins for G&S WA's next mainstage production, Ruddigore, Alan took some time from his busy schedule to discuss his take of Gilbert & Sullivan's sly satire on Victorian era melodrama.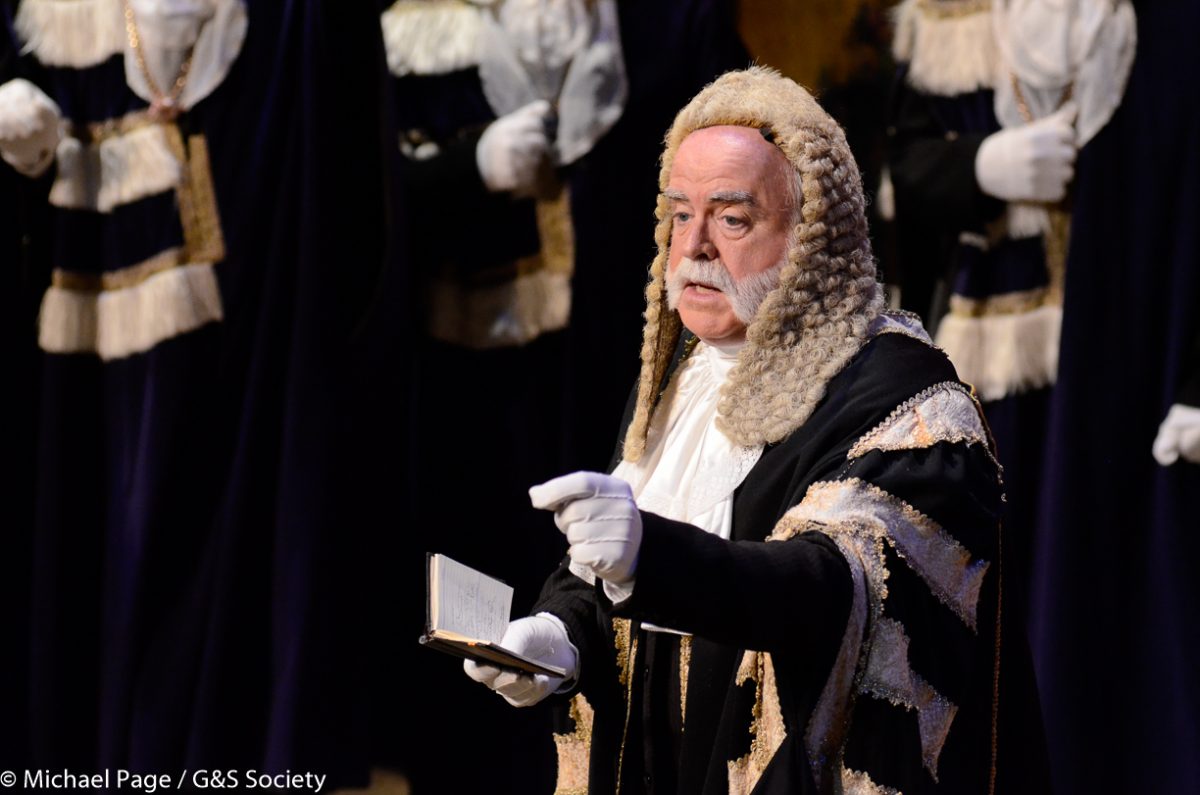 You've had the chance to perform in Ruddigore  yourself on a couple of occasions, including as the dastardly lead, Sir Despard Murgatroyd. What do you like about this musical and can you share some insights into your creative process and preparation as a director? 
Ruddigore followed the highly successful The Mikado at the Savoy Theatre in 1887 and was initially described by some critics as a failure, but after some editing by both Gilbert and Sullivan, it ran for 288 performances in its first season. As Gilbert commented, "I could do with a few more such failures".
It is a wonderful spoof on Victorian melodrama, with bad baronets, innocent maidens, and Gilbert's usual idiosyncratic touches: a chorus of professional bridesmaids, a mad woman who needs to be kept under control, and a host of ghosts who want to keep a bad baronet firmly on his evil course in life. Their spine-tingling entrance and song in Act 2 are a highlight of the show.
The characters in G&S are shaped by their lines and my approach is always not to mask those lines or those characters. Gilbert's humour is often subtle but always clever, and audiences must be given the full enjoyment of it without the distractions of excessive artistic licence. While directors' tweaks are important and should always provide additional enjoyment, in my view they must never upstage the genius of either Gilbert or Sullivan. For these reasons, I prefer to keep a light touch on the libretto and on the characters.
Ruddigore has interestingly inspired some murder mysteries novels, including Kerry Greenwood's Miss Fisher's – Ruddy Gore: Death by Comic Opera and Murder & Sullivan by Sara Hoskinson Frommer, plus a couple of novels by prolific writer Phyllis Ann Karr. Why do you think writers are drawn to the characters or inspired by the setting? 
There is a lot more colour in the characters of Ruddigore than we see in most other G&S operas: a much-loathed wicked baronet, a painfully shy young farmer, a manipulative and mischievous jolly jack-tar, a woman driven to madness by what is happening around her, and an astonishingly naïve and gullible village maiden.  These, combined with a rustic setting and a picture gallery of long-dead ancestors that come back to life can hardly fail to give novelists something to think about! 
 What do you enjoy about Gilbert & Sullivan musicals and what do you think audiences would like about this show? 
I love the fun and gaiety of G&S shows, both as a performer and audience member.  They have moments of great poignancy and pathos and demand quite a lot of the cast in being able to change moods quickly, but in the end most are uplifting and celebratory, and finish with a wonderful sense of improbable completeness.  
In Ruddigore, we find all these elements plus the delight of seeing some very strange characters become people that we would be comfortable having a coffee with. Audiences, I hope, will enjoy seeing these bizarre transformations and will enjoy a musical score which showcases Sullivan's great versatility: an achingly beautiful duet, dances both stately and comic, a thrilling ghosts' entrance, and solo piece, and one of the most rapid-fire patter songs in the repertoire. 
A director is often responsible for so many aspects of production – how do you approach the collaborative process with your various volunteer teams?
It is essential that all aspects of the production are collaborative, and that the director is well informed by, and works well with, all members of the production team. With G&S WA, most production workers are volunteers of long standing, and all are completely professional in their approach.
Each specialist has their own vision for a show like this, whether in set design, wardrobe, musical direction, or lighting, and needs to feel pride in the overall production, as well as in their own contribution.
Their commitment and experience is often beyond value, and what audiences see on stage is the result, in many cases, of decades of dedication to community theatre. Ruddigore is a show that lends itself to extravagant wardrobe and set design, and I'm very keen to see what can be done.
Tell us about a recent production you saw that you enjoyed.
My wife, Elizabeth, and I travelled to Adelaide in May this year for the South Australian State Opera's G&S Festival. It was the first G&S festival held in the Southern Hemisphere and ran for 10 days. We saw HMS Pinafore and The Pirates of Penzance performed at Her Majesty's Theatre and Trial By Jury in the SA Supreme Court, as well as several other G&S-themed events. The quality of these professional productions was superb – all done completely traditionally and directed by the noted Artistic Director of the SA State Opera, Stuart Maunder, with whom I had the pleasure of performing in a production of The Sorcerer as long ago as 1977.
Is there any advice you would give to a young performer or director starting their career? 
I would encourage a young performer to make the most of every opportunity to widen your experience. Don't think that once you have played a principal role, anything less is beneath you, or you will quickly find yourself out of the loop. Directors often look beyond audition performance when casting a show and the willingness of a young auditionee to be flexible and adventurous in different genres can be an important consideration.
To a young director, let your vision be inspired by what you know of the composer and librettist. This is their work after all, and if we see more in a piece than they do, it is usually only by standing on their shoulders.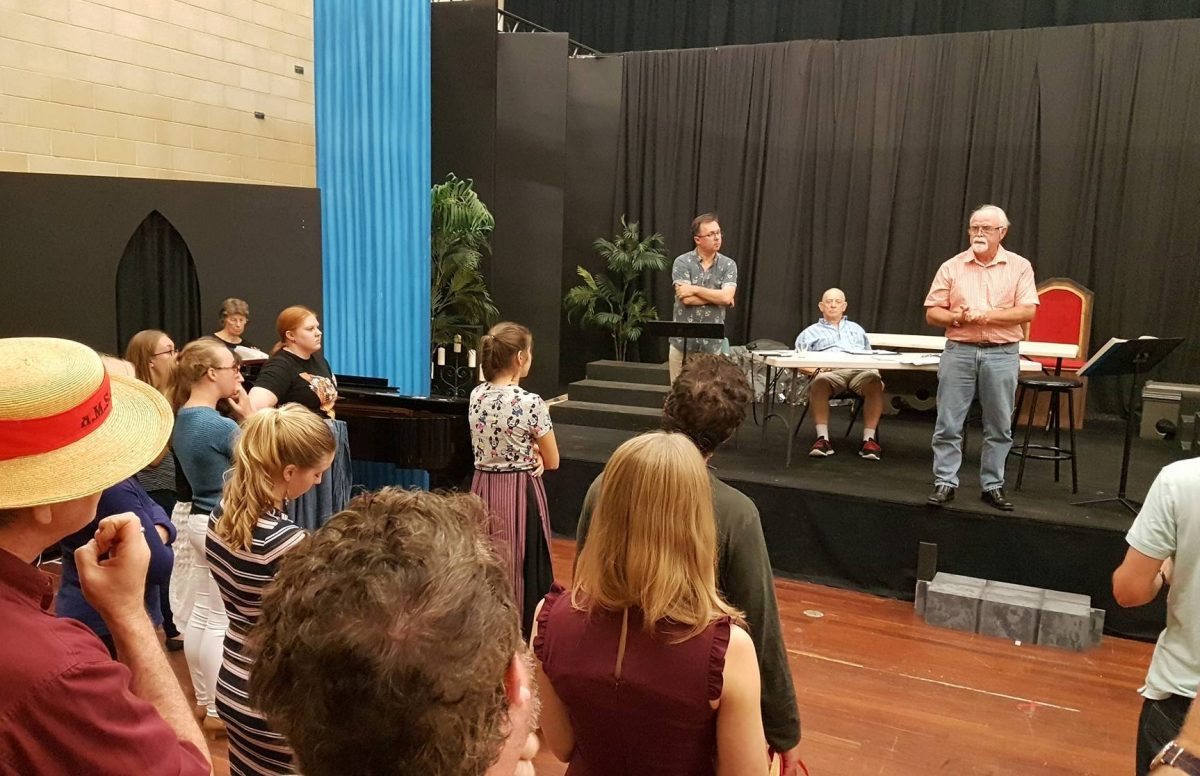 Ruddigore opens
at The Dolphin Theatre, Crawley ~ Season 5th – 14th October 2023