Michael Brett trained at the School of Music at The University of Auckland, has worked extensively in Germany particularly with the Stuttgart Ballet and toured in America, Egypt and Switzerland.
He returned to Australia to take up the position of Staff Pianist and Music Administrator for the Royal Academy of Dance in Australia in Sydney. He later joined the WA Ballet as Guest Company Pianist in 2008, and has been Repetiteur and Lecturer at the Western Australian Academy of Performing Arts (WAAPA) at Edith Cowan University. In 2014 he was appointed Music Coordinator & Company Pianist at WA Ballet. In 2018, Michael's collaboration with Krzysztof Pastor for WA Ballet's 2018 premiere of Dracula received the Performing Arts WA Award for Best Composition or Arranging (music by Wojciech Kilar) and in recognition of his service and increasing responsibilities Michael was promoted to WAB Head of Music in 2019. 
Michael has been a Musical Director for Gilbert & Sullivan WA since 2015 with Trial by Jury and Cox & Box (directed by Alan Needham), and had also worked as Musical Director for Iolanthe, HMS Pinafore, The Gondoliers, Patience, The Pirates of Penzance and most recently, The Grand Duke.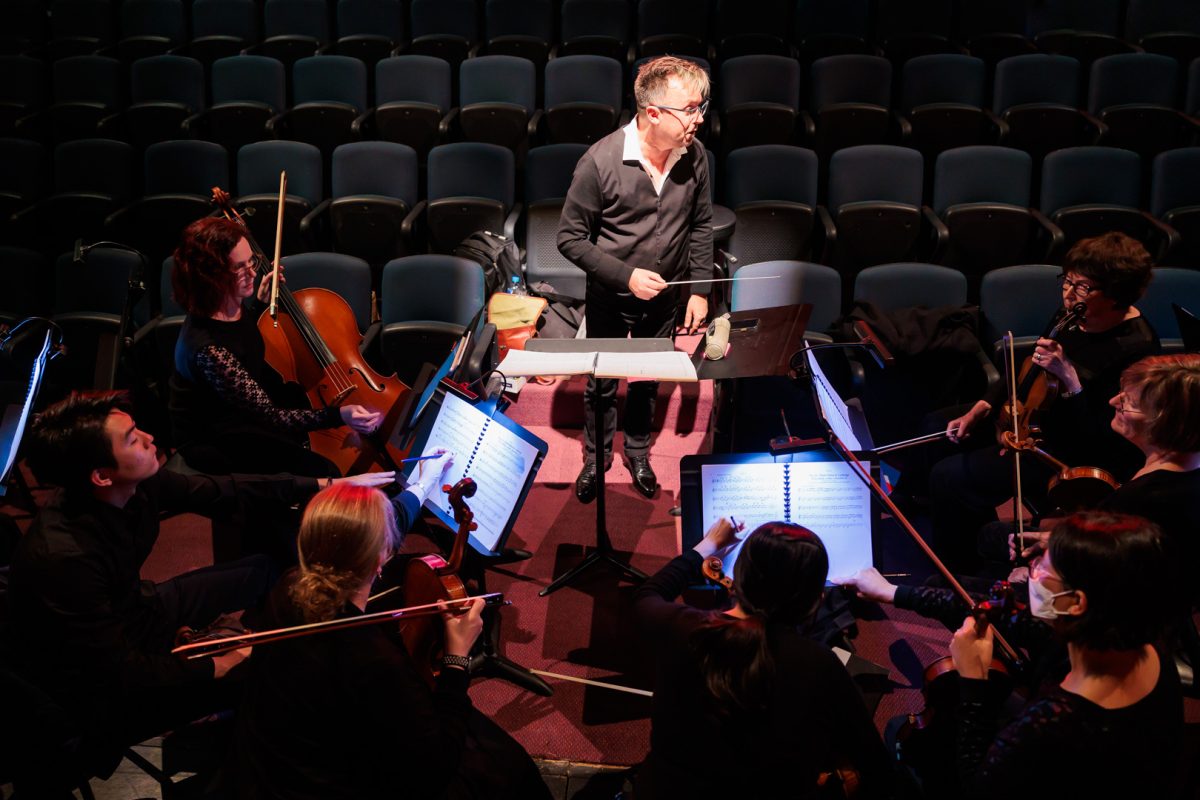 How have you found the music of Ruddigore, does it evoke the Victorian melodramatic music popular at the time?
Most definitely! Out of all the G&S repertoire on which I've had the opportunity to work, Ruddigore (1887) and The Grand Duke (1896) have provided the most satisfaction in terms of the charm, beauty and dramatic intensity so typical of the theatrical music of the period. It probably helps that Ruddigore's storyline incorporates supernatural themes, enormously popular in the late 19th century.
Does Sullivan employ leitmotifs in his musical portraits of the various characters and their motivations?
The use of "leitmotifs", short melodic phrases that identify a character or emotion and are incorporated into the score whenever that character or emotion appears, are not really a feature of Ruddigore to the same extent that they are in, for example, Iolanthe. By contrast, the music of Ruddigore is best described as programmatic in that Sullivan uses the overall picture created by the melodies, harmonies, rhythm and orchestration to identify and describe the characters as well as telling the story. Musically, there is a differentiation in how Sullivan wrote for the "living" (use of the pentatonic scale creating a rustic "feel"), as opposed to the "dead" characters (wildly chromatic harmonies for the ghostly chorus).
You've had the opportunity to work on some Broadway classics this year with both WA Ballet's Ballet to Broadway and Savoy Opera Chorale's Behind the Stage Door. What do you enjoy about these classics from American musical theatre?
IMHO, whoever coined the phrase, "The Golden Age of Hollywood", got it right and I think it also applies to the Broadway musicals of that time. I grew up listening to my parents' LP of the original Broadway cast of My Fair Lady with Rex Harrison and Julie Andrews – the jacket sleeve had a marvellous cartoon of Professor Higgins manipulating Eliza as a marionette. I loved the cleverness of the lyrics, I loved the tunes, I loved everything about it. As a 13 year old, I used to put the record on and try and play along on the piano. Of course the tuning didn't match, so my family must have found it excruciating! I loved all the old movies, particularly musicals, that would be shown on TV – still do – and find that, for the most part, contemporary musical theatre just doesn't match up. Behind The Stage Door was, unashamedly, a tribute to some of my favourite songs from those old musicals – the enjoyment that the Chorale and our audiences got out of the performances makes me think that perhaps that "Golden Age" is still very much alive and well in many people's hearts!
You recently won a Performing Arts WA Award for your arrangement for WA Ballet's Dracula (music by Wojciech Kilar), another spooky and supernatural themed composition. How does a composer seek to evoke fear and dread?
Now you're asking me to reveal the tricks of the trade! There's certainly things that composers do – and in fact have done for centuries – to elicit a particular emotional response, whether it be joy, awe, fear or sadness. Somehow, we're also conditioned to make those connections. Think of the old silent movies when a pianist would sit there playing along with the movie – you always knew when the baddie was about to turn up, or a moment of imminent danger. It's done through certain melodic, harmonic, rhythmic and sonic ideas that we know will help create the response that's required. It's possibly a bit strange that something so creative should be so formulaic, but it just works.
Word is you are a heralded chef and love to cook for friends – is there a cuisine, dish or dessert that is a current favourite?
It's true, I love to cook, although I don't often get the time to do something really impressive! I love to pore over recipe books and come up with a menu that I think will work together and be doable. Writing a cooking plan and shopping list are all part of the fun. I've probably been a little overambitious at times and it worries me occasionally that I almost always try out new recipes on guests (for further information, please contact a certain well-known G&S couple who experienced the dinner party where I set the kitchen on fire)!
My current favourite recipe book is called Salad, by Christchurch (N.Z.)-based sisters, Margo and Rosa Flanagan – such interesting and tasty combinations! However, there's some old favourites that I'll keep doing forever such as the lasagne recipe I've been using for 30 years, a fantastically delicious chicken korma that debuted shortly after we bought our first thermomix, and a truly sinful crema catalana – with a dash of pernod – for the perfect dessert!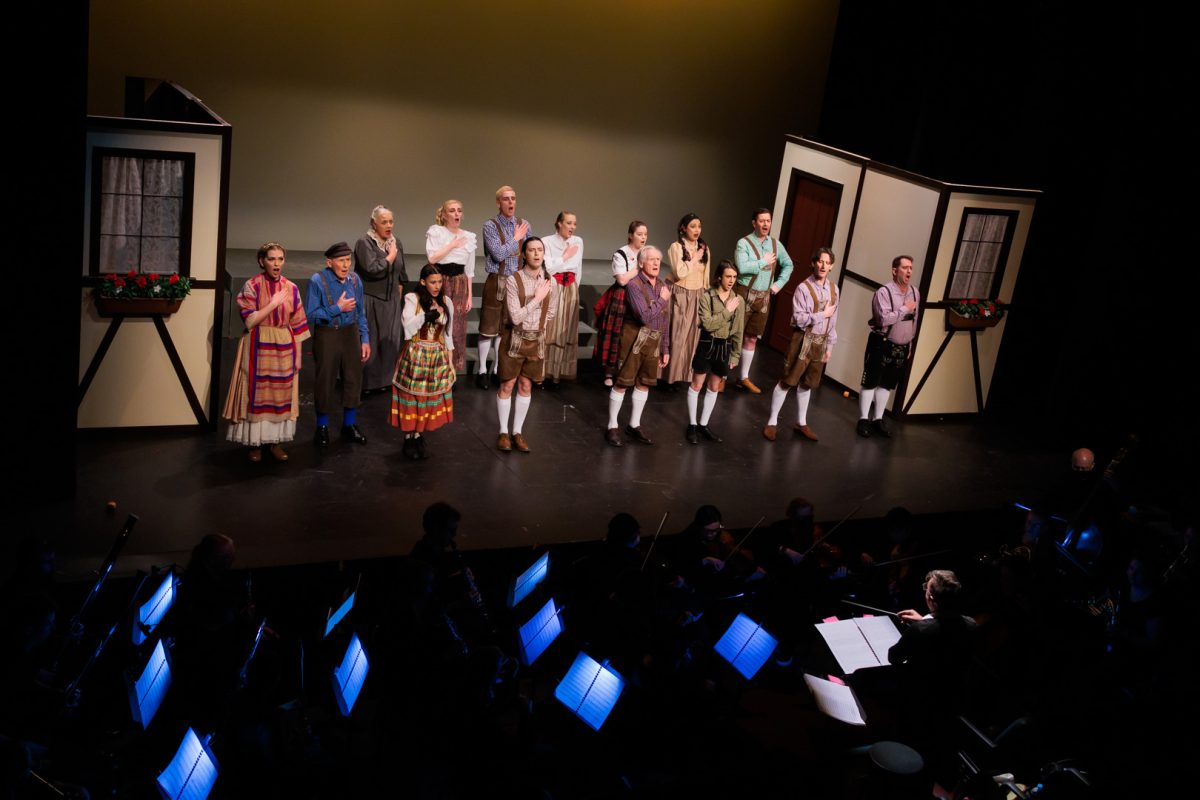 Ruddigore opens
at The Dolphin Theatre, Crawley ~ Season 5th – 14th October 2023